2021
New NSF Instrumentation Award for in-operando and postmortem scanning electron microscopy! (link)
Congratulations to Prof. Kalra for being promoted to Professor – Thanks to her past and present group for all the wonderful work (link)!
Rahul Pai starts internship at Tesla. Congratulations Rahul!
Congratulations to Dr. Ayda Rafie for successfully defending her thesis!
An in-person group outing finally!
Congratulations to Dr. Rahul Pai for successfully defending his thesis!
Rahul Pai receives the CBE Outstanding Graduate Student award and nominated for AICHE-DVS Academic award for his thesis research. Nice work! Congratulations Rahul!
Ayda Rafie starts internship in Batteries at Arkema. Congratulations Ayda!
Kalra lab's industry sponsored research grant renewed for another year! Great work everyone!
2020
Welcome new PhD student, Taber Yim! And welcome new Postdocs Dr. Krishna Sarode & Postdoc Dr. JinWon Kim!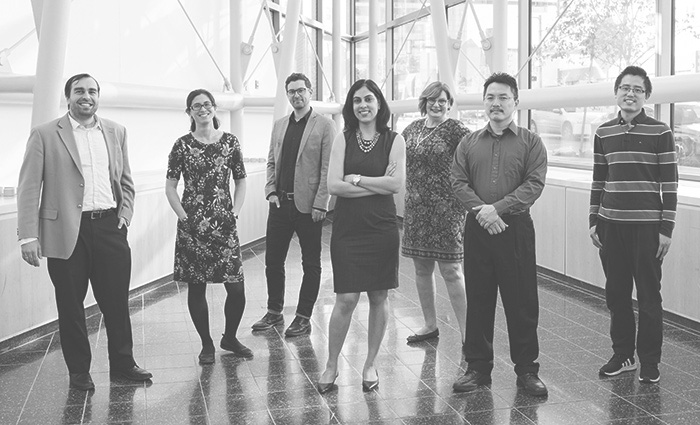 2019
Prof. Kalra receives major sponsored research grant from industry for next-generation battery development followed by licensing agreements with same company.
Welcome new PhD students Neal Cardoza & Rhyz Pereira
Prof. Kalra receives NSF GOALI grant on 3D printing
Prof. Kalra receives NSF PFI grant on Next generation Batteries
2018
Prof. Ying Sun and Prof. Vibha Kalra receive NSF grant to research the effects of electrode microstructure and Li2O2 growth on Li-air battery performance (link).
2017
Silas Simotwo starts his job at Intel. Congratulations Silas!
Caitlin Dillard starts her job at Boeing. Congratulations Caitlin!
2016
2015
Prof. Kalra received the College of Engineering's Outstanding Research Award for Assistant Professor
2014
Chau Tran defended his Ph.D thesis entitled " Fabrication of Porous Carbon Nanofibers with Adjustable Pore Sizes and Their Composites as Electrodes for Supercapacitors"
2013
2012
Alda Kapllani to Join Kalra Lab as an Undergraduate Co-op Student in Fall 2011
2011
Alice HU, a Freshman CBE student Joins Kalra Lab as a STAR Scholar