Nicolas J. Alvarez earned a BS in Chemical Engineering from the University of Florida in 2006 and a Ph.D. in Chemical Engineering from Carnegie Mellon University in 2011. After three years of postdoctoral work at the Technical University of Denmark in Lyngby, he joined the Department of Chemical and Biological Engineering at Drexel as an Assistant Professor in 2014.
His lab develops experimental tools to characterize the behavior of polymers and surfactants in nonlinear flows, at interfaces, and in bulk. These tools are used to understand how certain processing windows lead to advantageous material properties. One such tool, used for the characterization of extensional rheology, has been commercialized by Alvarez and colleagues.
To support research goals, Alvarez is developing a consortium of companies to develop analytical tools to better understand the relationship between chemical structure, processing, and material performance. To prepare Drexel students for real-world engineering problems, Alvarez teaches an elective course on non-Newtonian fluid mechanics to introduce students to materials encountered in modern-day chemical plants.
Thamires
Lima
Assistant Research Professor
Foam can be used as a drug delivery method with an essential benefit that it requires less material
Talcum powder is recognized as the leading drug for pleurodesis, a treatment of choice for malignant pleural effusions.
Determining the proper spreading of filament is extremely important for defining the internal structure and mechanical performance of
Pitch-based carbon fibers are of considerable interest as high-performance materials. There are reports over the last several decades
Mohanad
Idrees
Co-advisor
Dr. Palmese
The effect of resins' toughness on composite interlaminar toughness Additive manufacturing (AM) offers excellent versatility over traditional composite
Composites for aerospace and automotive industries trend towards maximizing fiber volume fraction. In such applications, the design criteria
Direct ink writing 3D printers offer many advantages, ranging from the capability to handle a wide range of
Ahmed
Ibrahim
Co-advisor
Dr. Palmese
Two types of composites are featured in this project, fiber reinforced composites (FRCs) and spatially resolved multi-resin composites.
Polymer and Suspension behavior under various stress fields is used in the design of many applications. There is
Nichole
O'Neill
Co-advisor
Dr. Schweitzer-Stenner
Hydrogels formed by the self-assembly of biopolymers such as peptides and proteins are currently being investigated as biomaterials
Jesse
Starger
Co-advisor
Dr. Cairncross
This project aims to understand the relationship between coating process conditions and crystal thin film morphology for next-generation
Researchers have spent much time understanding surfactant behavior when it applies to spherical geometries. Compared to planar and
Emre
Baburoglu
Co-advisor
Dr. Tang
Understanding the microstructural formation of colloidal films under varying processing conditions is relevant in applications like paints, food
Shihao
Pan
Co-advisor
Dr. Tang
The binder in lithium-ion batteries (LIBs) is used to hold electrode particles together and to bind the electrode
Coating is the core process in the electrode manufacturing of lithium ion batteries (LIBs). Two important coating parameters
Shaving cream-based foams composed of stearic acid (SA), triethanolamine (TEOA), and water are stable at long times. Further,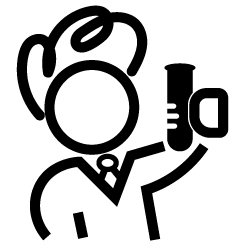 Active projects include the fiber flying machine for additive manufacturing.
Livia
Cilleruelo Fernández del Moral